Ready to Plan a safe return to Your workplace?
Return to Work with Excellence
The COVID-19 pandemic has challenged companies to make those difficult decisions concerning returning to the workplace. Excellence Canada's Return to Excellence with Excellence Checklist can help confirm your organizations' readiness to return to work safely and responsibly.
Limited Time Offer: When getting back to normal means everything, please reach out at any time, we are here to help! Receive 15% off our non-partner pricing on the following services: (1) Return to Work Readiness Assessment Audit; (2) Employee Survey; (3) Communications Planning and; (4) Business Continuity Plan. Pricing varies based on size of organization and number of locations. This promotion is restricted to new Excellence Canada customers only and not valid with any other promotions, discounts or offers. Existing Excellence Canada customers are ineligible for this promotion. Customer is responsible for all taxes payable on the discounts.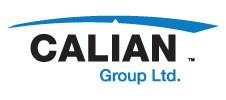 Working with your team and drawing from our experience, we create the best possible outcomes for our clients. Includes training, coaching and consulting.
Certification
Excellence Canada certification provides independent validation of progress on your journey to excellence and national recognition.
Partnership
Receive many benefits such as the opportunity to participate on on-site verification visits, network with other partners, access to best practices, and discounts on services and training, to name a few.
Ready to Take Your Organization to the Next Level?
Contact Us
Your journey to excellence begins here. For support and service call (416) 251.7600 ext. 233 or email
[email protected]
Request a Proposal
Fill out the request form and an Excellence Canada Certified Coach will be in touch shortly.