A framework for achieving a
Psychologically Healthy and Safe Workplace
Mental Health at Work
Our framework aligns with the requirements of the National Standard of Canada for Psychological Health and Safety in the Workplace. It ensures success through a focus on policies, practices and programs to achieve measurable results and create a healthier and more productive workplace.
Request a complimentary 30-minute consultation.
A Strategic Roadmap Towards Improved Mental Health
The Mental Health at Work Framework serves as a detailed roadmap for organizations in any sector that wish to encourage, support and implement exemplary mental-health related programs in the workplace. The framework aligns with the National Standard of Canada for Psychological Health and Safety in the Workplace.
Reduce organizational costs, improve output, and increase profitability as you move from traditional health promotion programs toward a focus on psychological health and safety.
Mental Health at Work Drivers
Canada Awards for Excellence Recipient Video
Bell Canada's Commitment to Mental Health in the Workplace
4 Levels of Progressive Certification
Independent validation and national recognition through the Canada Awards for Excellence, the country's most coveted organizational awards program.
Certification consists of four levels and is designed for organizations that want to establish a culture of continual improvement, build improvement plans, and measure how they are progressing at each stage of their journey.
Bronze Level – Foundation
The Bronze level demonstrates a clear commitment to mental health. The organization is in the early stages of implementing a long-term strategic focus on mental health that promotes good principles and practices as outlined in this Program. There is a clear commitment to continuous improvement with awareness of the requirements and the use of internal and/or external assessment, either in a pilot project or across the organization.
The key outcomes of the Bronze level are:
Broad team support of the vision, mission and values
Recognition of the importance of embedding mental health principles in decision-making at all levels of the organization
Policy statements related to mental health
Silver Level – Advancement
The Silver level builds on the commitment and foundation established at the Bronze level. A solid methodology is in place across the organization based on the Requirements, implemented in key areas. The organization is transitioning from reacting to issues to a more proactive approach. Positive results are being achieved from improvement efforts in some areas.
The key outcomes of the Silver level are:
A wider understanding by employees of the organization's strategic approach to mental health
Strategic and operational plans in place
Establishment of baseline indicators, measures and related goals for mental health
Gold Level – Role Model
The Gold level builds on the implementation of mental health drivers established at the Silver level. There is an organization-wide strategic focus on mental health through the understanding and application of the Requirements. There is a sound, systematic approach to mental health in place.
The key outcomes of the Gold level are:
Positive achievements in meeting and exceeding strategic goals
An organization-wide focus on mental health issues
Positive results across all drivers, across all areas/departments of the organization
Widespread quantifiable improvement as a result of moving from reactive to proactive approaches and practice
Platinum Level – Sustained World Class Performance
The Platinum level builds on the achievements and outcomes from the previous three levels with an emphasis on establishing sustainable practices. The organization has achieved good to excellent results and demonstrates positive trends from its efforts in improving mental health. The organization can clearly identify sustained improvements against specific objectives and goals.
The key outcomes of the Platinum level are:
Sound systemic approach to mental health
Continuous improvement as a "way of life" with full integration into culture and systems
Sustained positive improvements in all areas over at least three years (trend data required)
Viewed as a leader within its sector regarding mental health, in terms of knowledge sharing, industry and benchmark leadership, and best practices
What Our Clients are Saying…
Excellence Canada's Mental Health at Work program represented a significant validation of the Commission's Wellness Plan and our efforts to implement the Standard. The Program's further alignment with the National Standard on Psychological Health and Safety, along with Excellence Canada's evaluation process, will assist organizations to ensure that their actions, programs and policies are congruent with the Standard. Organizations that are recognized at the National level through the Canada Awards for Excellence can truly be said to be industry leaders in establishing positive employee and organizational health cultures and the Commission is proud to be part of this growing movement.
Louise Bradley, President and CEO, Mental Health Association of Canada
Saint Elizabeth has achieved uncommon growth and social innovation because of the ideas, passion and commitment of its staff. Excellence Canada's Mental Health and Wellness program fits extremely well with our efforts to continuously empower support and recognize staff.
Shirlee Sharkey, President & CEO, Saint Elizabeth Health Care
I'm happy to report that this Board has, in the past two years, made great strides into an area where it refused to go in the past. That is, the area of mental health. They have not only acknowledged the problems brought about by illness, they have also decided to throw money at it when it's needed. From where we sit this is beautiful in many ways, because it means less suffering for those affected by mental health issues. It means that our members can now get the help which they rightly deserve.
Sergio Cacoilo, Local Union President, OECTA Hamilton Wentworth Catholic District School Board
At Toronto East General Hospital we have undertaken a journey to develop and sustain a culture of quality, wellness and continuous improvement. TEGH believes that quality combined with a healthy workplace is vital to achieving the organization's success and to making it the best place to give and receive care. TEGH emphasizes a mentally and physically healthy workplace that supports a work-life balance. Implementing the Mental Health at Work program is a vital component of our strategy and demonstrates our commitment to a healthy environment.
Wolf Klassen, Vice President, Program Support, Toronto East General Hospital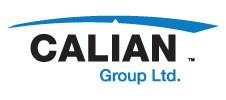 Working with your team and drawing from our experience, we create the best possible outcomes for our clients. Includes training, coaching and consulting.
Certification
Excellence Canada certification provides independent validation of progress on your journey to excellence and national recognition.
Partnership
Receive many benefits such as the opportunity to participate on on-site verification visits, network with other partners, access to best practices, and discounts on services and training, to name a few.
Ready to Take Your Organization to the Next Level?
Contact Us
Your journey to excellence begins here. For support and service call (416) 251.7600 ext. 233 or email [email protected]
Request a Proposal
Fill out the request form and an Excellence Canada Certified Coach will be in touch shortly.