The comprehensive workplace wellness standard
Healthy Workplace®
The Healthy Workplace Standard provides a strategic framework for adaptation and harmonizes various practices into an aligned management system for pursuing organizational goals. This strategic approach helps build and sustain a culture of excellence.
Request a complimentary 30-minute consultation and receive a copy of the Healthy Workplace Standard
Corporate Culture by Design, not Default
Create a healthy, safe and supportive
place to work.
The context in which organizations operate is changing rapidly, and every organization must chart its own path to excellence to achieve outstanding results. The Healthy Workplace Standard provides a strategic framework for adaptation and harmonizes various practices into an aligned management system for pursuing organizational goals. This strategic approach helps build and sustain a culture of excellence.
As you progress towards a healthy workplace, our certification and awards program, the Canada Awards for Excellence, provides you with independent verification and valued recognition for your achievements.
Healthy Workplace®
Drivers
Elements of a Healthy Workplace
The Standard includes four elements that identify what a Healthy Workplace involves
Physical Well-being
Attention to occupational health and safety in the physical environment
OH&S has been legislated in Canada for more than 100 years, aiming to reduce the risk of fatalities and workplace disabilities. This driver involves fully and continually addressing matters of occupational health and safety, including the possible impacts of new technologies, production changes, increasing demands on time, and cost containment measures.
Healthy Lifestyles
Support for healthy lifestyles
This involves helping employees develop and maintain healthy lifestyle practices, drop unhealthy/risky habits and make optimal use of the health care system.
Psychological Well-Being
A workplace culture that supports mental health
OH&S has been legislated in Culture is created, reinforced and sustained by ongoing patterns of relationships and communications that are known to have an important influence on psychological health and safety. This driver involves an organizational culture that reflects values that support mental health, such as trust, fairness, respect, diversity, inclusion and teamwork.
Corporate Social Responsibility
Corporate Social Responsibility (CSR)
The interrelationship between the community, the workplace and the employee is known to influence employee health and well-being, as well as the health and performance of the organization. CSR activities are often seen as voluntary, going above and beyond what is legislated or required. This driver includes how the organization's CSR activities address workplace aspects such as occupational health and safety, human rights, community development, environmental protection and emergency response.
Canada Awards for Excellence Recipient
Carleton University
4 Levels of Progressive Certification
Independent validation and national recognition through the Canada Awards for Excellence, the country's most coveted organizational awards program.
Certification consists of four levels and is designed for organizations that want to establish a culture of continual improvement, build improvement plans, and measure how they are progressing at each stage of their journey.
Healthy Workplace Essentials
The Healthy Workplace Essentials program is an optional basic level depending on the readiness oft he organization. It ensures that the foundational pieces are in place before progressing to the Healthy Workplace Standard Gold level. An Excellence Canada Coach can assist organizations in determining if they are ready to embark at the Gold level.
Healthy Workplace - Gold
The Gold Level builds on the solid implementation of healthy workplace principles and outcomes established in the Healthy Workplace Essentials program. (The Healthy Workplace Essentials program is an optional basic level depending on the readiness of the organization.)
There is organization-wide implementation of the strategic focus on a healthy workplace through the understanding and application of the Healthy Workplace Standard.
A sound, structured approach to a healthy workplace is in place.
The key outcomes of Gold level are:
Positive achievements in meeting and exceeding strategic healthy workplace goals.
An organization-wide focus on healthy workplace and employee well-being.
Positive results for a healthy workplace are being achieved across all drivers, and across all areas/departments of the organization.
Quantifiable improvements in being a healthy workplace as a result of moving from reactive to proactive and preventive approaches and practices.
Healthy Workplace - Platinum
The Platinum Level builds on the achievements and outcomes from the previous level with a focus on establishing sustainable practices.
The organization has achieved excellent results and positive trends from its efforts for overall improvement in a healthy workplace.
The organization can clearly identify sustained improvements aligned to specific healthy workplace objectives and goals.
The key outcomes of the Platinum level are:
Sound systemic approach to a healthy workplace.
Continuous improvement is a "way of life" with full integration of a healthy workplace into culture and systems.
Sustained positive improvements in all related areas (trend data required).
The organization is viewed as a healthy workplace leader in terms of knowledge sharing, industry and benchmark leadership, and best practices.
Canada Order of Excellence
Achieving Excellence Canada's Canada Order of Excellence means that the organization has sustained healthy workplace progress at the Platinum level over several years, plus established best practices benchmarked against world-class organizations. The organization is a recognized leader in all aspects of wellness. Successful organizations will receive a Canada Awards for Excellence at the Canada Order of Excellence level.
What Our Clients are Saying…
At Toronto East General Hospital we have undertaken a journey to develop and sustain a culture of quality, wellness and continuous improvement. TEGH believes that quality combined with a healthy workplace is vital to achieving the organization's success and to making it the best place to give and receive care. TEGH emphasizes a mentally and physically healthy workplace that supports a work-life balance. Implementing the Mental Health at Work program is a vital component of our strategy and demonstrates our commitment to a healthy environment.
Wolf Klassen, Vice President, Program Support, Toronto East General Hospital
Excellence Canada's Mental Health at Work® program represented a significant validation of the Commission's Wellness Plan and our efforts to implement the Standard. The Program's further alignment with the National Standard on Psychological Health and Safety, along with Excellence Canada's evaluation process, will assist organizations to ensure that their actions, programs and policies are congruent with the Standard. Organizations that are recognized at the National level through the Canada Awards for Excellence can truly be said to be industry leaders in establishing positive employee and organizational health cultures and the Commission is proud to be part of this growing movement
Louise Bradley, President and CEO, Mental Health Association of Canada (MHCC)
Saint Elizabeth has achieved uncommon growth and social innovation because of the ideas, passion and commitment of its staff. Excellence Canada's mental health and Wellness program fits extremely well with our efforts to continuously empower support and recognize staff.
Shirlee Sharkey, President & CEO, Saint Elizabeth Health Care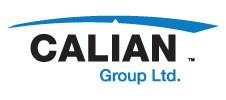 Working with your team and drawing from our experience, we create the best possible outcomes for our clients. Includes training, coaching and consulting.
Certification
Excellence Canada certification provides independent validation of progress on your journey to excellence and national recognition.
Partnership
Receive many benefits such as the opportunity to participate on on-site verification visits, network with other partners, access to best practices, and discounts on services and training, to name a few.
Ready to Take Your Organization to the Next Level?
Contact Us
Your journey to excellence begins here. For support and service call (416) 251.7600 ext. 233 or email
[email protected]
Request a Proposal
Fill out the request form and an Excellence Canada Certified Coach will be in touch shortly.