The "All-In-One" Standard of Excellence
Excellence, Innovation and Wellness®
One of the most progressive standards in the world which integrates with other initiatives and tools such as ISO 9001:2015, Balanced Score Card, Lean, and Six Sigma, to name a few.
Integrated Quality Management System to Achieve Optimal Results
Based on the Principles and Drivers of Excellence, the Excellence, Innovation and Wellness® Standard, is a holistic strategic framework, which will help your organization reduce redundancies, waste and costs while improving productivity and competitiveness. By employing this Standard, your organization can become more effective across all drivers, including Leadership, Planning, Customers, People and Processes.
Excellence, Innovation and Wellness® 
Drivers
Canada Awards for Excellence Recipient
Baxter Corporation,
Alliston Manufacturing Facility
4 Levels of Progressive Certification
Independent validation and national recognition through the Canada Awards for Excellence, the country's most coveted organizational awards program.
Certification consists of four levels and is designed for organizations that want to establish a culture of continual improvement, build improvement plans, and measure how they are progressing at each stage of their journey.
Bronze Level – Foundation
The Bronze level demonstrates a clear commitment to excellence, innovation and wellness. The organization is in the early stages of implementing a long-term strategic focus on excellence, innovation and wellness that promotes good principles and practices as outlined in the Standard. There is a visible commitment to continual improvement in the organization.
Key outcomes of Bronze level are:
Broad organizational support of the vision, mission, and values
Recognition of the importance of embedding excellence, innovation and wellness principles in decision-making at all levels of the organization
Leadership commitment to key operating principles of excellence, innovation and wellness
Strategic and operational plans in development
Silver Level – Advancement
The Silver level builds on the commitment and foundation established at the Bronze level. The organization has implemented in key areas a long-term plan which reflects the
Excellence, Innovation and Wellness
®
Standard. The organization is in transition from a focus on reacting to issues to a more proactive approach, and positive results are being achieved from improvement efforts in key areas.
The key outcomes of Silver level are:
Enhanced employee involvement in planning and improvement initiatives
A wider understanding by employees of the organization's strategic approach to excellence, innovation and wellness
Strategic and annual operating plans in place
Establishment of baseline indicators, measures and related goals for excellence, innovation and wellness
Gold Level – Role Model
The Gold level builds on the solid implementation of excellence, innovation and wellness established at the Silver level. There is a comprehensive approach to excellence, innovation and wellness in place, with widespread involvement in the development and implementation on related strategies.
The key outcomes of Gold level are:
Positive achievements in meeting and exceeding strategic goals
An organization-wide focus on excellence, innovation and wellness issues
Positive results across all drivers, across all areas/departments of the organization
Widespread quantifiable improvement as a result of moving from reactive to proactive approaches and practices
Platinum Level – Sustained World Class Performance
The Platinum level builds on the achievements and outcomes from the previous three levels with a focus on establishing sustainable practices and excellent outcomes. The organization has achieved excellent results and sustained positive trends from its efforts to improve excellence, innovation and wellness, and can clearly identify sustained improvements against specific objectives and goals.
The key outcomes of Platinum level are:
Sound systemic approach to excellence, innovation and wellness
Continual improvement as a "way of life" with full integration into culture and systems
Sustained positive improvements in all areas over at least three years (trend data required for some requirements)
Viewed as a leader within its sector regarding excellence, innovation and wellness, in terms of knowledge sharing, industry and benchmark leadership, and best practices
What Our Clients are Saying…
The purpose of launching the EIW standard was to develop an enterprise-wide (organization) approach for Quality including: Documentation, a strong focus on the Customer, and Process Improvement. The standard calls to assess the effectiveness of our improvements by leveraging internal and external verifications. This is instrumental in understanding the impact of improvements within our organization.
Kevin Braun, Director, Quality and Services Support, Ricoh Canada Inc.
The Excellence, Innovation and Wellness Standard provides us with a common language for embedding excellence, innovation and wellness principles and processes in decision-making at all levels. We are better able to integrate the many initiatives that we're already undertaking under a corporate strategy, identifying what is working well and what opportunities exist for improvement. It allows us to use a consistent framework to inspire excellence through our policies, principles and practices.
Dr. Marilyn Thompson, Associate Provost Human Resources, University of Waterloo
Since the Excellence, Innovation and Wellness Standard integrated both organizational excellence and the health and well-being of employees (via Canada's National Standard on Mental Health), we decided to take this route and seek certification through Excellence Canada. We still use some principles from ISO 9000. The requirements (ISO and EIW) are very similar but the EIW was more flexible in how we could interpret the requirements to fit in with our organization.
Stephanie Shirley, Quality Manager – IETS Natural Resources Canada, Government of Canada
Having achieve the Gold level certification against the EIW Standard, we are convinced that it made us a better organization. We researched all of the global Standards before choosing to pursue Excellence Canada's EIW Framework as we were, and continue to be, convinced that it is the most complete and comprehensive roadmap to building a world-class company.
Mark Henderson, Executive Vice-President and COO, PowerStream Inc.
We started our Quality journey in 2000 with our ISO registration and what complimented and provided us with a more holistic program was the framework that the Quality standard offered and what the current Excellence, Innovation and Wellness Standard offers today. It has guided our thinking and provides us with a frame of reference linking value added principles to daily work. The framework gives us the tools to help build the quality culture. I would agree the Excellence Canada standard is an equivalent to ISO and then some.
Mary Tonkovic, Director, Operations Support, Purolator
As a Canadian technology innovator who is growing rapidly, we chose Excellence Canada for a number of reasons. Chief among these was the robustness of the EIW framework that ensures we're critically looking at the core dimensions of our business, but also that it had the flexibility required as we continue to grow and change. Further, the EIW Standard puts the wellness of our people at the heart of its success. This completely aligns to Ceridian's values and focus, and remains a core reason why we continue to employ the Standard ongoing.
Daniel O'Rourke,, VP Strategy Enablement, Corporate Strategy and Development, Ceridian HCM Canada
Archmill House chose to pursue and achieve Excellence Canada's Excellence, Innovation and Wellness Standard this year. We reviewed the EIW standard compared with the Malcolm Baldrige National Quality Award (MBNQA) and ISO 9001:2015. Our conclusion is that the way Excellence Canada builds into its structure requirements relating to people, partners and innovation ensures the requirements for process excellence are sustainable.
Marcus Abernethie, Q.A. Manager, Archmill House Inc.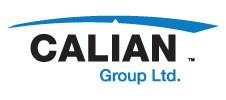 Working with your team and drawing from our experience, we create the best possible outcomes for our clients. Includes training, coaching and consulting.
Certification
Excellence Canada certification provides independent validation of progress on your journey to excellence and national recognition.
Partnership
Receive many benefits such as the opportunity to participate on on-site verification visits, network with other partners, access to best practices, and discounts on services and training, to name a few.
Ready to Take Your Organization to the Next Level?
Contact Us
Your journey to excellence begins here. For support and service call (416) 251.7600 ext. 233 or email
[email protected]
Request a Proposal
Fill out the request form and an Excellence Canada Certified Coach will be in touch shortly.