Canada Awards for Excellence
Recipient Profile
TELUS Communications
2019 Bronze Recipient
Healthy Workplace®
TELUS is a dynamic, world-leading communications and information technology company with $14.6 billion in annual revenue and 14.2 million customer connections spanning wireless, data, IP, voice, television, entertainment, video and security. We leverage our globally leading technology to enable remarkable human outcomes. Our longstanding commitment to putting our customers first fuels every aspect of our business, making us a distinct leader in customer service excellence and loyalty.
At TELUS, our ability to deliver great customer experiences and deliver strong profitable growth is underpinned by the health and well-being of our team. Our holistic approach ensures we offer flexible benefits and programs and supportive workplace practices to help team members bring their best selves to their work, home and community.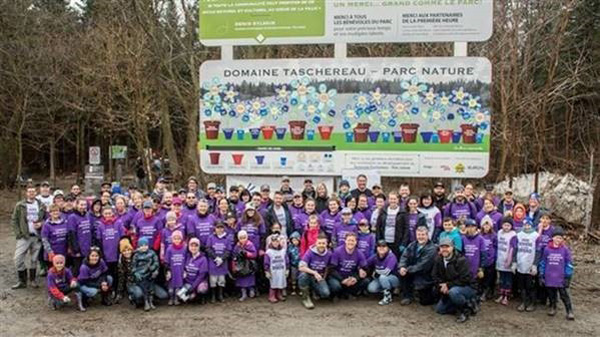 TELUS team members giving back to their community with their hearts and hands (Quebec).
Communications and Information Technology
"We are proud to be recognized for our strategic approach and ongoing commitment to supporting the health and well-being of our team. Our culture and organizational successes are underpinned by our team and we look forward to continue learning from Excellence Canada as we progress on our well-being journey."
Quality – Gold, 2005, 1999, 1998
Healthy Workplace® – Gold, 1999
Interested in becoming an Award recipient?